extruded graphite
Extruded Graphite Block and Rod
Features:
Low Density, low specific resistance, fine grain size, low ash content, good mechanical, electrical and thermal properties for easy precision machining.
Technical Specifications:
Bulk Density g/cm3

≥1.6-1.65

Ash %

≤1

Specific Resistance μΩm

≤ 15

Flexural Strength Mpa

≥15

Compressive Strength Mpa

≥

22.2

Sulfur Content %

≤

0.09

Coefficient of Thermal Expansion

2

≤

.6
Note:
1. Special property requirements can be produced.
2. Density, mechanical strength and corrosion resistance which can be improved by further impregnation.
Application:
It is used as electrode in small metallurgical furnace, calcium carbide furnace, aluminum silicate cotton furnace, electro baked magnesite furnace, ceramicite furnace to produce fire-resistent material and vacuum vessel material. Besides, it can be used for making electrolytic manganese powder.
Size and Price
| | | |
| --- | --- | --- |
| Diameter(mm) | Length(mm) | Unite Price(FOB USD) |
| 6.2 | 42mm | 0.05 |
| 8.2 | 42mm | 0.06 |
| 10.2 | 42mm | 0.07 |
| 12.2 | 42mm | 0.10 |
| 14.2 | 42mm | 0.12 |
| 16.2 | 42mm | 0.14 |
| 18.2 | 42mm | 0.15 |
| 20.2 | 42mm | 0.16 |
| 22.2 | 42mm | 0.16 |
| 24.2 | 42mm | 0.18 |
| 26.2 | 42mm | 0.20 |
| 28.2 | 42mm | 0.22 |
Company Information
Beijing North Xinyuan Electrical Carbon Products Co., Ltd
We are a professional carbon graphite products manufacturer and exporter in China for more than 20 years.
Company Profile
Beijing North Xinyuan Electrical Carbon Products Co., Ltd was established in 1993. In the last 20 years the company hsa opened pruchasing, sales and technology development branches on the journey to become today's business which is now North Xinyuan Electrical Carbon Group.
We are located in Chaoyang District, Beijing, inside the 4th Ring in a purpose built 16,500 square meter facility. The location is convenient for customers as there excellent road, rail and bus links. The Beijing- Shanghai high-speed railway link is only 2 kilometers away.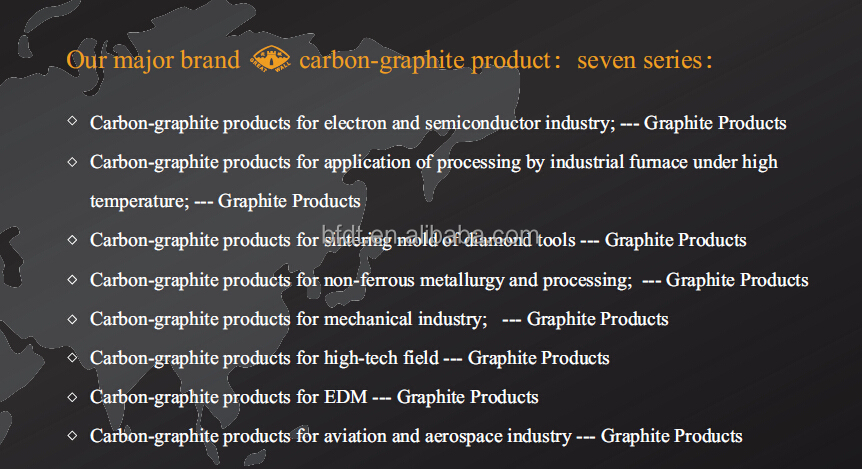 Business Scope
We produce various graphite and carbon graphite materials(Great Wall). We hold a government authorized license and trade with many muli-naional companies within the terms of the WTO agreement. In the past few years we have served customers from more than 20 countries including the U.S., Japan, Canada, Korea, Germany, U.K, Italy, Spain, Turkey, Singapore and Taiwan.
In China, our products are found throughout many provinces and cities in many different industries. the company has excellent links with many research and development departments in the aviation aerospace industry, colleges and universities.
Our Services
We have specialized account managers and technicians for each customer who are aligned with their business and can desigh and deliver solutions and drawings to meet the customers requirements. Our value criterion clearly puts forward the view of customer: We put the customer at the heart of everything we offer.
We are perfecting and practicing the quality management system with ISO9001:2008 as the standard. In the area of bulk production of CPK international we apply Six Sigma quality control management and our track record ensures the bulk product qualified rate. In addition we have certified and qualified laboratories with a measuring room to ensure the standard of our raw material. We also have a comprehensive after sales team to ensure you receive excellent after sales service. With our customers important feedback and suggestions er have developed and grown our business.
Packaging & Shipping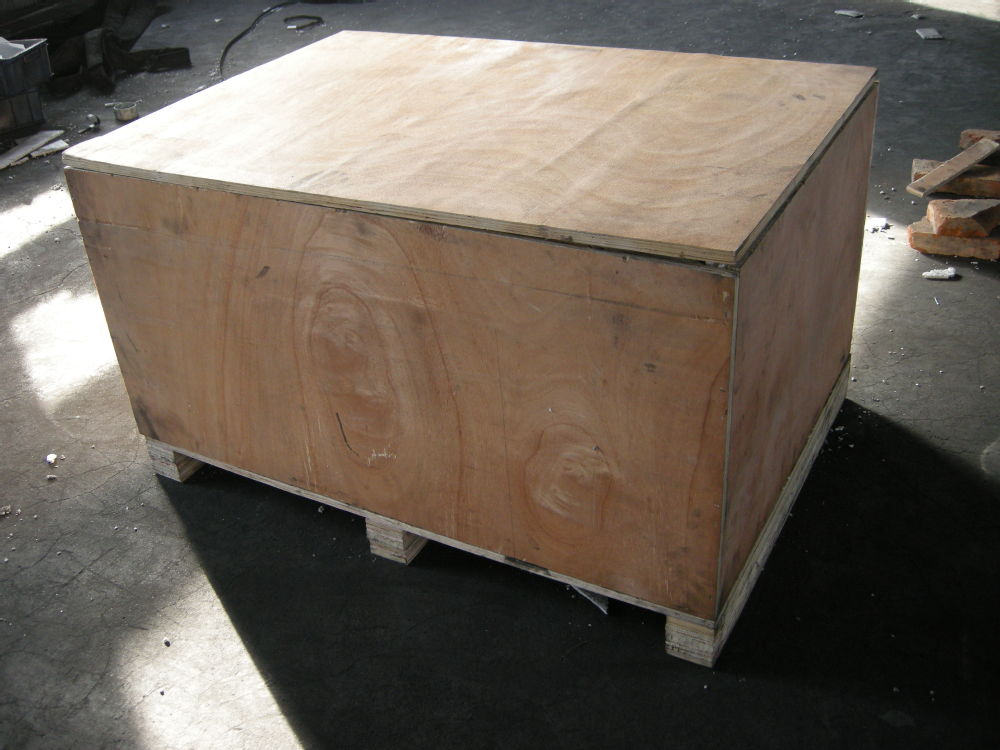 Quality policy
We live the quality values:" Trading customer with sincerity through focused excellent management whilst achieving glory and harmony!"