Key Features
Environmental Friendly Chemistry
High Energy Density
High Power Density
Fast Charge Capability
Excellent Cycle Life
Can customize Dimension, Capacity, Discharge Current and more.

Main Applications
Portable Devices:GPS,PDA,E-book,PMP,PSP,laptop,walkie-talkies, portable
Medical Device,etc.
Illuminate Devices: Miner lamp, search light, ect.
Video Devices: MP3/MP4/MP5, digital camera, portable DVD, portable television,
electronic cigarettes,electricity sound box,ect.
LiFepo4 battery pack: Energy storage,UPS,EV,E-bike,etc.
Others: Electric Toys,RC models, model aircraft,backup power,mobile power supply,hand
Electric drill,ect.

Company Information
Hansen New Energy Technology Company, located in Shenzhen, Guangdong Province of P. R. CHINA. Hansen is a professional manufacture of lithium-ion and lithium polymer batteries.Hansen provides to its customers with all kinds of battery products from small capacity to large ones for various applications such as consumer electronics, power supply, energy storage, medical devices, industrial instrument, ev cell and other.Hansen's battery and power packs are higher energy density, lower internal impedance, better temperature characteristics and more reliable performance. Hansen works on customized products, offers best power solutions to client's projects. Our mission is to provide most suitable power solutions. In its production lines, Hansen makes both lithium battery and battery packs with professional equipment and machines.Hansen cares about every production link.
Our Services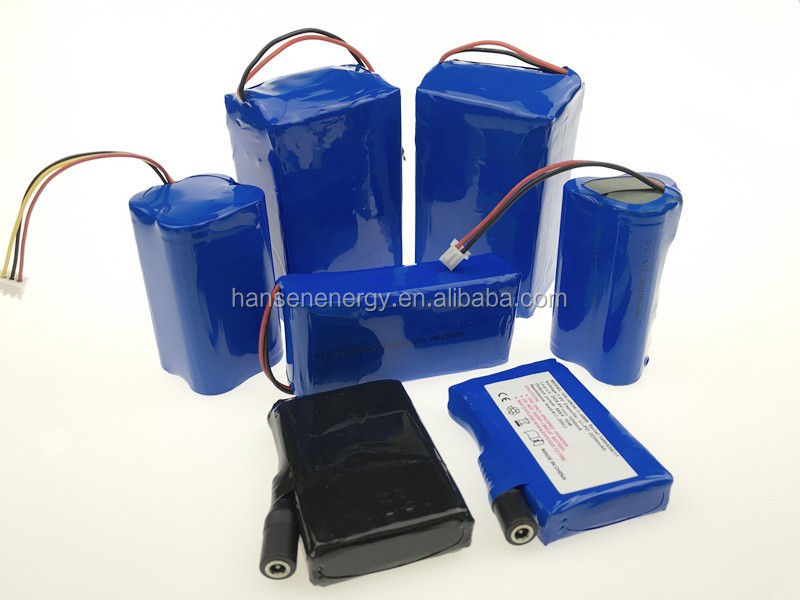 Packaging & Shipping
DHL/UPS/FEDEX/EMS etc.for samples shipping
Other shipping terms can also be specified.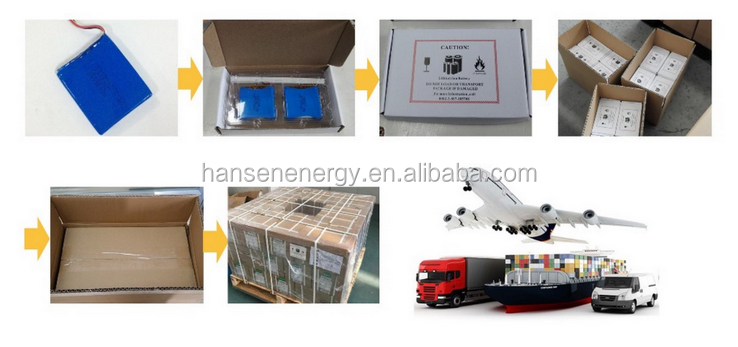 FAQ
To ensure proper use of the battery please read the manual carefully before using it. Handling
Do not expose to, dispose of the battery in fire.
Do not put the battery in a charger or equipment with wrong terminals connected.
Avoid shorting the battery
Avoid excessive physical shock or vibration.
Do not disassemble or deform the battery.
Do not immerse in water.
Do not use the battery mixed with other different make, type, or model batteries.
Keep out of the reach of children.
Charge and discharge
Battery must be charged in appropriate charger only.
Never use a modified or damaged charger.
Do not leave battery in charger over 24 hours.
Storage
Store the battery in a cool, dry and well-ventilated area.
Disposal
Regulations vary for different countries. Dispose of in accordance with local regulations.