a. Price: the most competitive price in all over the world;
b. Precision: high accuracy can reach 0.003mm;
c. Stability: through cryogenic treatment at subzero 196 centigrade, high precision still maintains in the long whole using life.
d. Dynamic Balance: G2.5/20000rpm or depends on clients'requests.
How do we produce HSK tool holders?
1.Rough Machining

2. Heat treatment and cryogenic treatment
3.Fine Machining


4.Strict Testing
5. Package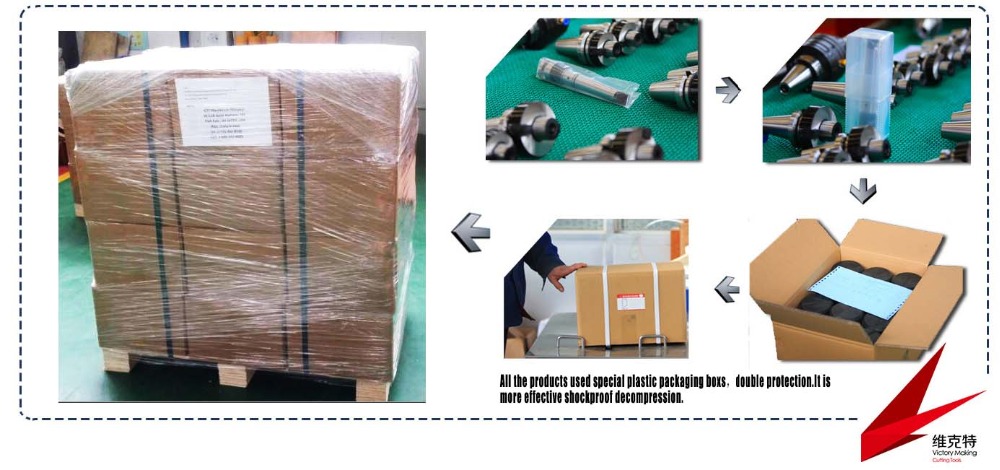 VKT Company Information
We could customize the tool holders, milling cutter,boring tool, turning tool,drilling tool, lathe Spindle and etc. according to your drawings.
You can find almost all kinds of cutting tools here.
Welcome your inquiries and will pass you the offer asap.
Together we will make better!
Shandong Taifeng Baoyuan Numerical Control Machine Tool Accessories Co.,Ltd.
Tell:0086-538-7059066 Fax:0086-538-7777799
Website:http://www.vkttools.com/ #
Adress: High-tech Development zone, Xintai City,Shandong Province, 271200,P.R.China