Xuping Jewelry is a famous brand in imitation jewelry and combining with development, production, wholesale and online shopping. The products include rings, pendants, earrings, bracelets, necklaces, anklets, bangles, Jewelry sets and so on. The material of our products is copper Alloy, which surface is rhodium-plated or gold-plated.The auxiliary material is high-quality artificial zircon and other gemstones. We are insisting on making imitation jewelry .The more concentration we do, the more professional we are. Our products are worthy of being trusted, and it exactly does. Nowadays, due to the high quality and excellent brand, our products are popular with customers all over the world.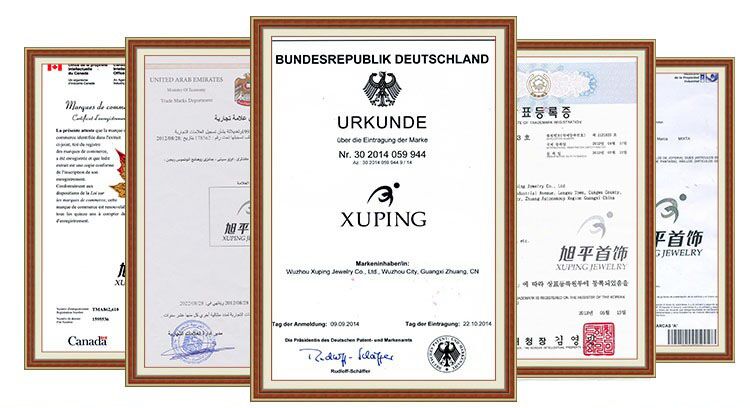 How to keep Copper Jewelry
A: 1.it may be easily eroded if jewelry coating is in long-term touch with sweat.
2. Often use cotton cloth to polish jewelry to maintain clean and bright.
3. Engaged in heavy manual work or taking a bath, it is recommended to remove jewelry.
4. Please stop wearing jewelry immediately when there is a skin allergy.
5. When not wearing, please sealing jewelry for preservation after using cotton or tissue to clear moisture and dirt.
Can I use your images on my website or publication?
A: All images displayed on this website are copyrighted to xuping jewelry. If you purchase the jewelry from xuping jewelry and for selling. It is allowed to use product photoes as legal commerce. But it strictly forbid use our photoes or logo for the products which not from xuping jewelry.