Product description
2016 Good quality fashion design hot sale chinese float rods with reel
Function
Product name: 2016 Good quality fashion design hot sale chinese float rods with reel

More tech info
Length: 12ft,or per customer request.
1. Balanced rod actions for the float reels
2. Sensitive graphite blank construction
3. Tall frame guides for line control
4. Aluminum Oxide guide inserts
5. Reel seat or slip ring models
6. Quality cork fore and rear grips
Material
Float rods represent an exceptional value in smooth-casting, highly capable center pin rods. Their graphite blanks are balanced to fish float reels, providing a complete and efficient system for covering water. Featuring tall guide frames with Aluminum Oxide inserts for line control and the availability of your coice of Fuji reel seat or slip rings.
Detailed photos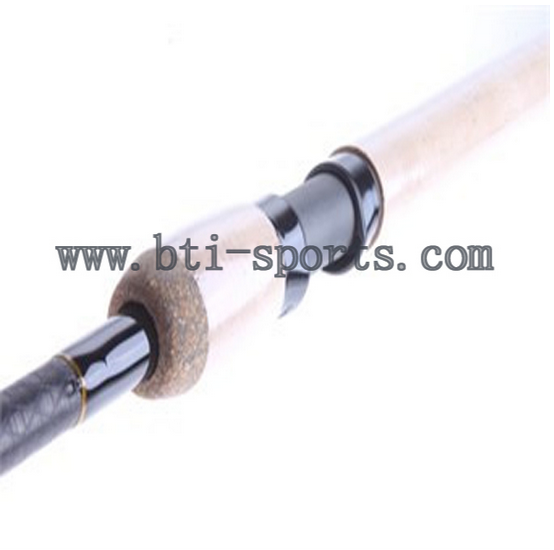 Pricing & sampling
USD15.00-35.00.The price is based on different order quantity.
Sample is available and we just charge the basic sample cost, customer is responsible for the shipping cost.
MOQ, lead time, pack
If customer can take our standard designs, the MOQ will be flexible and lead time is 24 hours.
If customer requests his own designs, the MOQ will be 50 to 100 pc, lead time around 2 to 3 months.
We pack it by plastic bag.
Customer design
1) Based on our rods, customer can modify the blank action, and also components set up and finish (such as tip guides, guides, handle, reel seat, fighting butt, wrapping, and cosmetic finish and customer logo design).
2) Customer own samples are also welcome. We can develop rods based on customer own samples or modify as customer's request.
Related products
Q&A & comments
1. How to place order?
Please let us know the detail information about the spinning rods, such as the length, line weight, rod action and budget, then we will introduce you our right rods.
2. How to arrange the shipping?
Courier, air and sea as customer request and based on the order quantity.
For trial or sample order, we will suggest customer to arrange the shipment by courier.
For major order (usually the volume is more than 2 cube meters), we will suggest customer to arrange the shipment by sea or air.
Manufacture info
Profession, innovation, and satisfaction!
We are the No.1. fly fishing tackle supplier in China.

Established in 2001, Bti-Sports Ltd specializes in producing fishing equipment for fly fishing, general fresh water, carp, and saltwater fishing. We have gained more than 8 best product awards in China fish.

Rod and fly rod manufacture are our strengths. 40-year rod building experienced engineer builds Bti-sports rods with prefect action and strength beating any nano rods. Our custom rod services provide unbeatable competitive position for our customers. We have developed SAGE and G-Loomis rods per customer requested. IM12 Nano, carbon fiber positioning, full action and line weight determination system, and E & S-glass are our core techs in the production. More, we have a group professional fly fishing guides and instructors assisting in the develop the right rods for the right fish and in the right condition.

Our professional team is dedicated to support our customers to build a full outstanding and competitive product range. Profession in production and management, innovation in development and design, your satisfaction is 100% guaranteed.

Contact US:
Website: www.bti-sports.com
Email: btisports15(a)gmail.com
Skype: btisports15
Telephone number: 86-514-85560355 (Beijing time from 8:00 to 16:00)