Product Overview
Description
ventilation air exhaust fan cleanroom FFU fan filter unit with hepa filter
Our factory have been the membership of "Onsite Checked"
FFU, short for Fan Filter Unit, which draws in contaminated air from the top of the module, and exhausts filtered clean air vertically in a unidirectional(laminar) air stream at its base, is a self-contained fan and filter module for cleanroom applications.
FFU provides clean air and particle controlling. FFU is installed on ceiling of clean room (25% to100% cover rate), general dimension is 2' * 4' or 4' * 4'.
Application: FFU's are commonly used in the construction of Class 1 to Class 100,000 cleanrooms, even forming ultra clean line, clean closet and etc...
1. Nice appearance , human centered design
Add Stainless handle, easy installation and delivery, perpendicular design.
2. High performance and low noise fans
Adopting Energy-saving Multi-blade turbine fan, lower noise, Pressure spread evenly, outlet air velocity evenly and stable, low consumption, low running cost, service life can reach to longer than 80 thousand hours.
3. Light, thin shape
Without filter net, thickness of shape is 23cm, 25KG weight, application in low ceiling are also available.
4. Flexible, diversified design
Except for standard items, custom made is available. Such as choosing kinds of filter net and materials of shell.
5. Concerning, convenient design
Pedals are designed in the body, which makes it convenient to install and repair.
6. Premium Current-averaging design of the inside
Ensures deviation of the blowing side lower than ±10%.
Dimension and technical data:
Model

JJ-4-2

JJ-4-4

JJ-2-2

Dimension

mm

1175*575*250

1175*1175*350

575*575*250

Air flow

M3/h

1400

2350

800

External static pressure

Pa

98

98

98

Main body

-

Standard

Aluminum coated zinc plate

Option

Stainless steel(SUS304)

Galvanized steel

cold rolled steel plate with powder coated

Power supply

Standard

V/Hz

220V 50/60Hz


Option

V/Hz

Pls contact us if you have any other requirement about the power.

Filter

Efficiency

-

HEPA Over 99.99% @ 0.3um

-

ULPA Over 99.9995% @ 0.1um

Frame

-

Aluminum


Power dissipation

W

120

245

90

Weight

Kg

25

45

15

Shock

m/s2

≤0.4

≤1.1

≤0.4

Noise

Db(a)

≤55

≤55

≤55

Option

-

Differential draft gauge; Remote control; Duct flange for suction air; Pre-filter
FAN FILTER UNIT Taiwan Motor( 50,000 hours)
Production Flow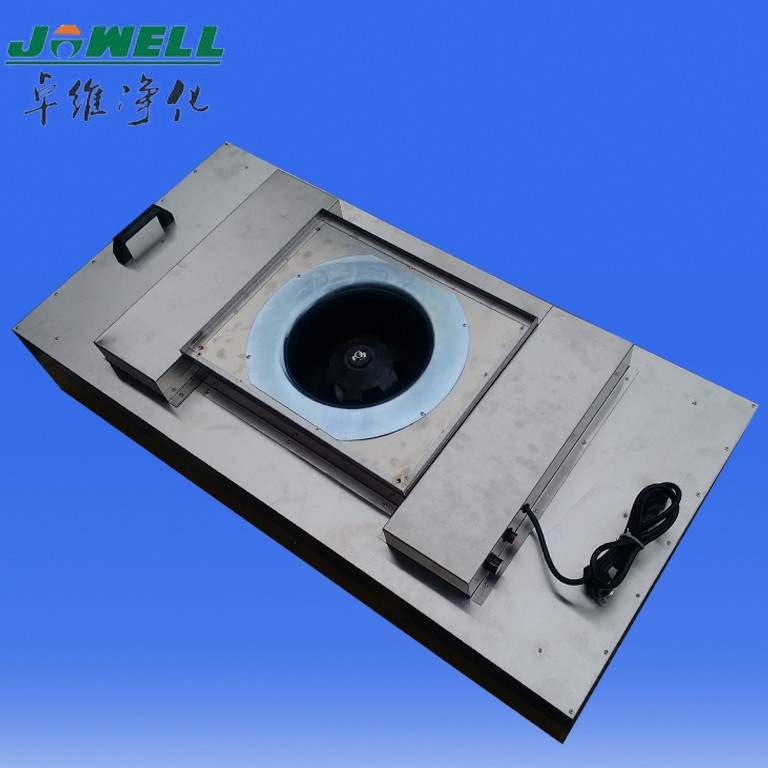 Packaging & Shipping
Company Information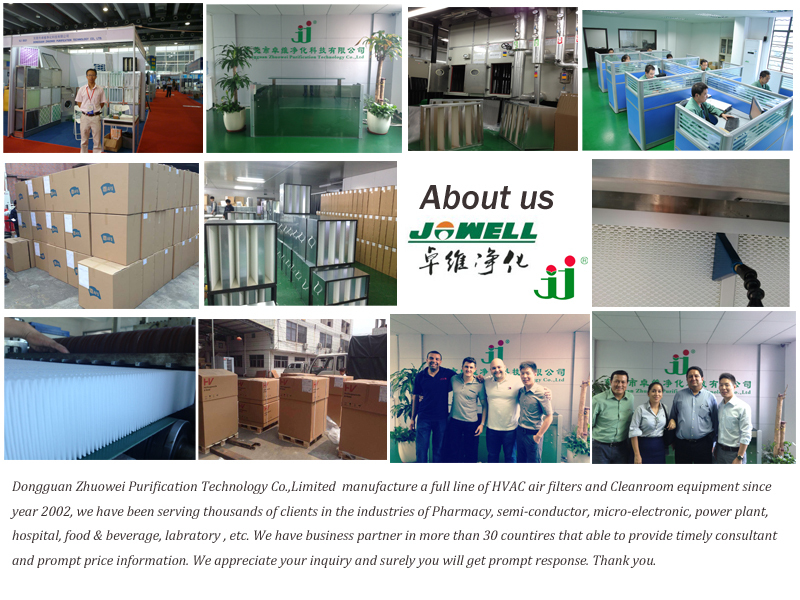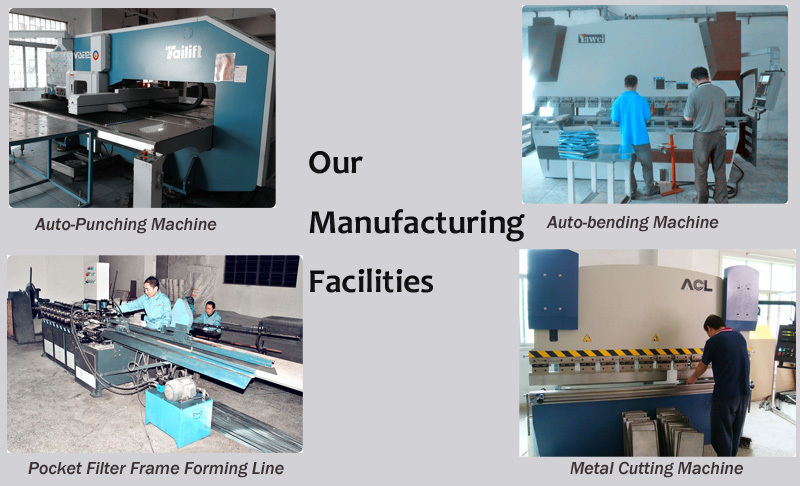 Certifications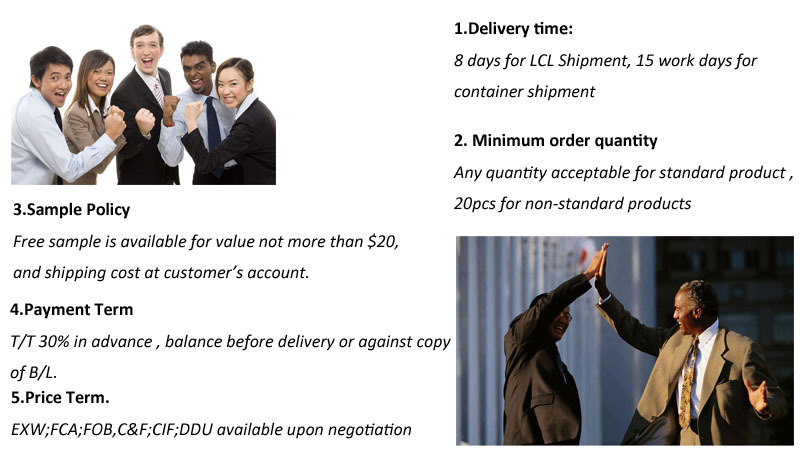 Contact us
Dongguan ZHUOWEI Purification Technology Co.,Ltd
Sales :Susan ke
Tel: + 86-769-854-405-38 Ext. 814
Fax: +86-769-854-405-39
Cell: +86 150-9807-2722
Skype:Susan ke
Website:www.ZHUOWEI-Filter.com
Address: 23, Chuangli Rd, Shangsha, Changan Town,
Dongguan, GD 523850, P.R.C
"CLEAN AIR MATTERS TO US"