Product Overview
Description
1, Product Name : High Head Slurry Pump Metal Slurry Pump
Brife Introduction :
Discharge:1" to 18"(25mm to 450mm)
Flow:to 22,000 gpm(to 5,000m3/h)
Head:to240ft(to 73m)
1). NH series metal/rubber heavy duty slurry pumps are designed for the most difficult pumping
applications.
2). Extra sections at wear point and perfect impeller structure ensures satisfactory performance with
long lige.
3).Rubber lined pump expand application to chemical products handling, several different rubber
options are available to meet different application needs.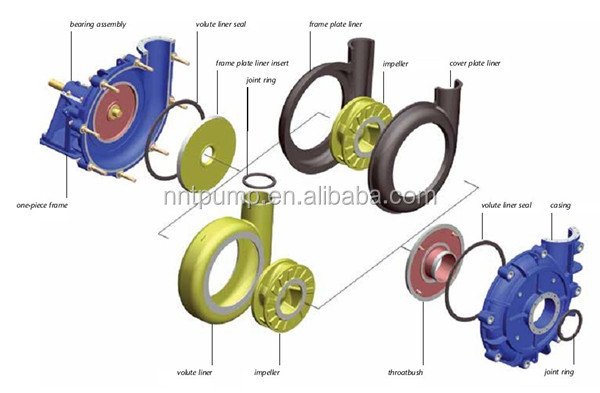 Features :
1). Cantilever, horizontal centrifugal slurry pump
2). Excellent hydraulic performance, high efficiency, and low wear rate
3). Better wear-resistance and corrosive resistance
4). Frame plate for type pumps have replaceable wear-resistant metal liners or rubber liners. The
impellers are made of wear-resistant metal or rubber
5). In allowable pressure range, it can be used in series in stages, and allowable
maximum working pressure is 3.6Mpa.
6). Centrifugal seal, mechanical seal and packing seal are available .
7). The discharge branch can be positioned at interval of 45 degrees by request and oriented to any
eight positions to suit installations and applications.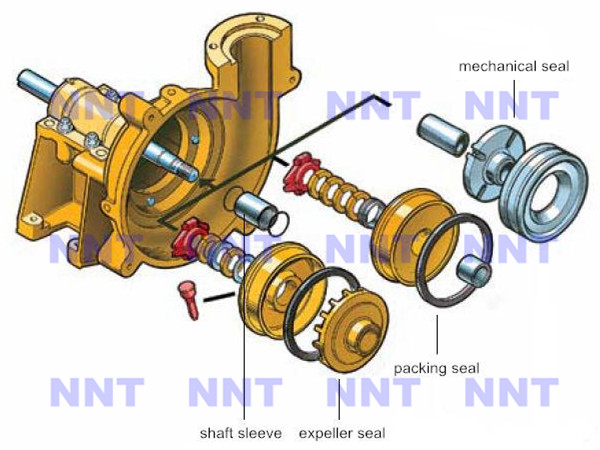 2, Models and introductions
3, Pictures
4, Applications
This Series of Pumps are used conveying abrasive or corrosive slurry, especially clinker of power plants in electric power, metallurgy, mining, coal, building materials, chemical industry and other industrial sectors,etc.
5, Testing equipment
6, Related Products